South Trail Fire & Rescue Fire Rescue Cadets
The South Trail Fire & Rescue Cadet program is open to young men and young women from the age of 14 (and in high school) until the age of 21. The Fire Rescue Cadet program is a section of the Florida Fire Chief's Association.
Since 1997 the South Trail Cadet program has provided area youths with an opportunity to learn about the fire service profession while having fun and making a contribution to the community. The cadets learn CPR and first aid, and participate in training exercises, a ride-along program, community events, field trips, and camping excursions.
One of the favorite activities for the cadets is the ride-along program. During school holidays and on Saturdays, if an open seat is available in the truck, the cadets may ride-along on calls with the firefighters.
The South Trail Fire & Rescue Cadet Post 5531 meets every Thursday from 6:00 p.m. - 8:30 p.m., at Station 62, 13500 Sophomore Lane. For more information on the cadet program, please call the South Trail Fire Deparment at 239-433-0080 or email Lead Advisor Matthew Brennan.
Please note: Under Florida law, email addresses are public records. If you do not want your email address released in response to a public records request, do not send electronic mail to this entitye. Instead, contact this office by phone or in writing.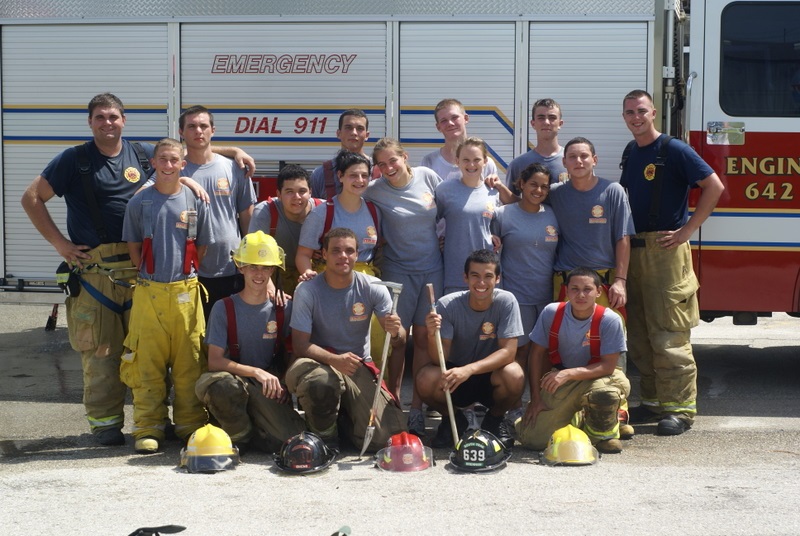 Page Last Updated: Jul 04, 2015 (15:36:50)